IBTM world is the event of the year that can not be missed! Our company Events Anastasiya took part in the leading global business tourism forum in Barcelona. IBTM  world is about organization of conferences, incentives, seminars, business meetings and special events. The jubilee thirtieth forum IBTM World was really festive and colorful, and was very productive for all participants.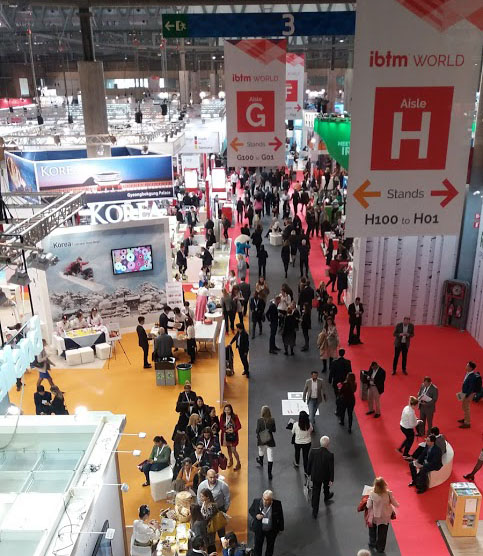 This event is a complex show where people pursue different goals: someone represents their company on the stand, someone is looking for business partners in different parts of the world, someone came to make a photoreport for the blog and just get new knowledge. By the way, the knowledge program was different in that there were very diverse topics: from business, trends in organizing events, to the importance of psychology in the organization and practical advice on how to get rid of the stress that almost every organizer is prone to. The trending topic was safety at events, the impact of the geopolitical and demographic component. After all, for the event industry and corporate tourism companies,  2017 was very difficult because of the unstable situation in various parts of the world. As we know, knowledge becomes more valuable if it is shared.
More than 150 countries and 3000 companies were represented at the trade show, including 43 new participants. In the zone of innovation you could familiarize yourself with technological novelties which surprise guests, bring drinks or translate everything that happens into your native language. If we are speaking about trends in Europe for event-organizers for the next year industry experts Rob Davidson and Alistair Turner noted that European companies would prefer to organize congresses and all kinds of events without traveling outside the continent in order to save time and money. And it is also possible that prices for events become higher due to increased demand and shortage of offers. Participants and visitors of events are in the center of attention: it is necessary to understand their interests, take into account their wishes and attract them.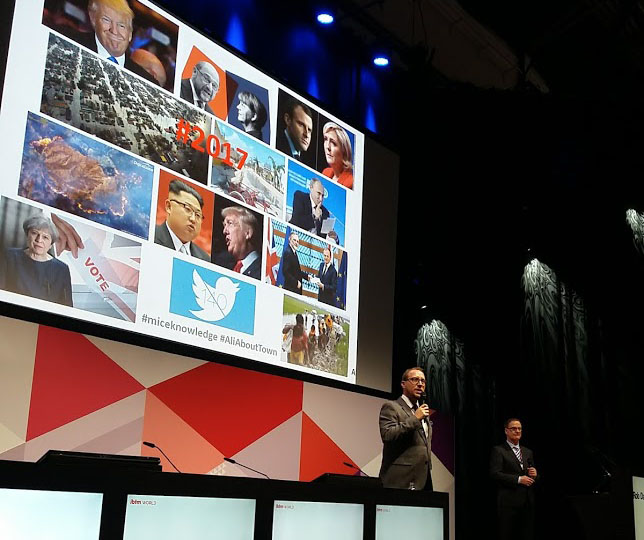 Every day, after a rich knowledge program, productive meetings with potential business partners, there were all kinds of additional events at exhibition stands of different countries. Thus, everyone could communicate in a relaxed atmosphere with colleagues and partners from different countries, listen to music, dance to the rhythms of the 80's, drink a Norwegian cocktail in a glass of ice or Irish whiskey. Attending this congress is very inspiring – being among the organizers of events from around the world causes a great desire to overcome all challenges, grow and change together with changing conditions. During 3 days of the congress, we could learn a lot of interesting things, establish good partnerships and open new countries for cooperation. #ibtmworld