Would you like an unusual Birthday Party Barcelona? Spend this holiday in one of the most beautiful corners of our planet – in temperamental Barcelona.
A Birthday Party Barcelona will be a memory to save forever
You will find a whirlpool of new impressions, a flurry of inexpressible emotions and unforgettable impressions of the flamenco and bullfight's birthplace. We will take care of the organization of your event. We will develop a unique program, focusing on your wishes, the number of guests and their preferences. Every holiday is unique for us, regardless of budget and scope. That's why we put a piece of our soul and Spanish hospitality into our work.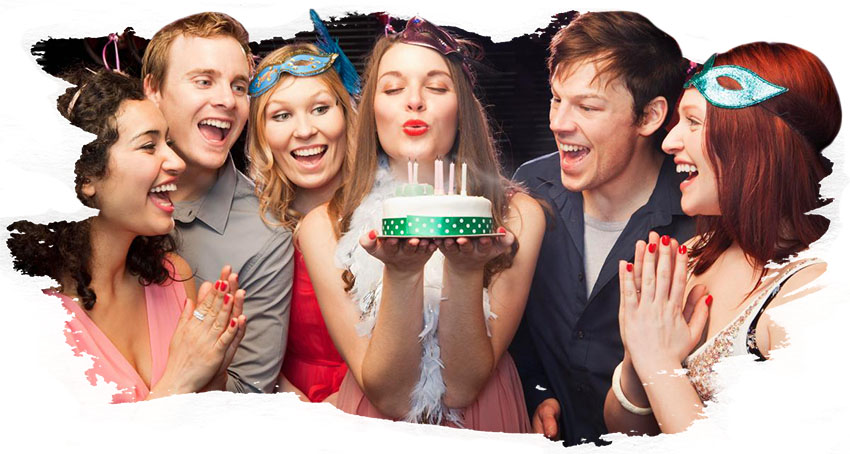 Subscribe to Newsletter
Suscribe to our newsletter and be first to know our upcoming events, recommendations and more.

Every holiday
unforgettable
Our team organizes a holiday for you on a turn-key basis, in any format: from a modest romantic celebration for two to a grand scale anniversary party with a large number of guests. We will offer several variants of sites to choose, we'll work out the timing until the slightest nuances, we'll help you to choose a plan of the event and a show program. Invite your guests to:
Dinner in the shade of vineyards.
Sail on a boat across the Mediterranean.
An art-party or a quest.
A thematic celebration.
And specially for little birthday people we'll organize an amazing children's birthday with the characters of your favorite films, fairytales or computer games.
No stresses or misunderstandings
We fully undertake the organization of the holiday, so that you can enjoy every minute resting and communicating with closest and dearest people. Call us. Everything will be perfect.
Professionally.
In everything.
For temperamental Spaniards, Birthday and El Día del Santo (the day of Saint, whose name you wear) are special holidays, which must necessarily be held on a grand scale, preferably several times (with relatives, friends, colleagues). We will organize a celebration with a traditional Spanish flavor for you. An event all your guests will remember for a very long time.