Barcelona Shopping Trips & Quests
Real Spain for you
What is a good shopping experience? This is a special ritual, full immersion in the world of exquisite boutiques, luxury shopping centers, souvenir shops and authentic markets.
Shopping Trips Barcelona
There's a reason Barcelona is called "The biggest store of Europe". Here you can get lost in the variety of original looks, fashion trends, showrooms of young designers and fashion trendsetters. We will help you fully immerse yourself in the exciting world of shopping.
Under the guidance of an experienced stylist, we will help you revitalise your wardrobe to your exact taste and need.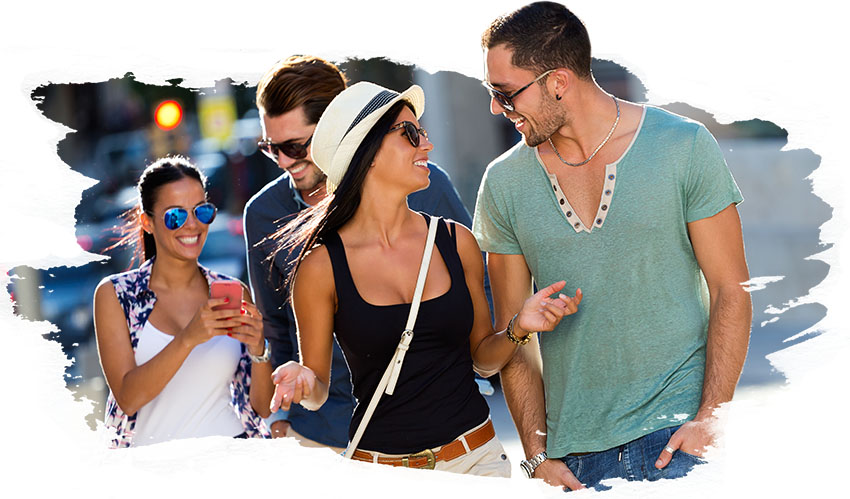 Choose your format of rest
Leave your contact information. We will call you back and discuss the details.

Every holiday
unforgettable
Excursion in the style of a Quest
It is not necessary to listen to boring guides and follow a crowd of tourists to learn all the secrets of Barcelona. Discover a new Spain as it really is. Forget about tiresome guides and monotonous translators. Take a walk through the labyrinth of Barcelona's streets and discover the city from the new side. We will organize for you a game in the style of "urban quest":
For any company – from 1 to 300 people.
For any age – children or adults.
Any level of difficulty – for experienced tourists and those who came to Spain for the first time.
Join the game at any time. All year round. Monday to Sunday. Our route provides a complete immersion in history, a journey through ancient places, local secrets and legends and of course, a lot of fun and excitement.
Walking around the capital of Spanish fashion
If guides are anything to go by, every day a new boutique or clothes store opens in Barcelona. Therefore, it is almost impossible to get one's head around the enormous supply without an experienced guide. Take advantage of the advice of an experienced stylist and feel real pleasure of a good shopping.
No language barriers
Our guide will always be there to help in a difficult situation, to answer your questions and give advice. Our employees are fluent in Russian, Spanish, English and other languages. We scrupulously and meticulously approach the organization of each event, so you can enjoy every minute of the game or a shopping trip.