Team building and incentives
We motivate and inspire the people that matter most to you and your business.
Barcelona and Madrid are ideal cities for team building activities and incentives.
Our Team building Barcelona events are tailored for you
We believe that the number one premise of business is that it need to be fun. Events Anastasiya will organize anything from staff away days, team nights out, wine or beer tastings, art-parties, regattas and sailing activities, Formula 1, beach games, all kind of workshops.
Engaging, cheerful and goal-oriented activities, experiences, and tours for small and large corporate groups in unique locations.
There are some of the possibilities for the team building events:
Regatta in the open sea and beach competitions.
Quests around Barcelona and hiking in the mountains.
Wine tastings, cheese and culinary master classes.
Art parties and extreme sports activities.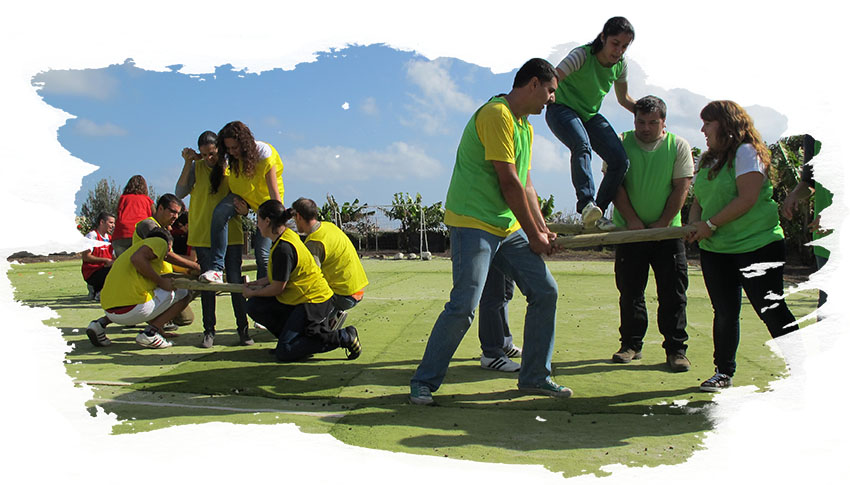 Subscribe to Newsletter
Suscribe to our newsletter and be first to know our upcoming events, recommendations and more.

Every holiday
unforgettable
Every incentive is unique and has its own goal. We create an incentive program that fully matches your corporate identity.
Incentive not only delivers a dream-come-true experience for a winning team but locks in long term commitment, motivation and engagement for all staff.
The Incentive is designed to tap into the key motivators of your group, and our team will help identify what makes your employees work harder and want to win.
Once we know what drives them, we will design a program that inspires them to do their best, keeps their eye on the prize, and for the winners, gives them a once-in-a-lifetime experience that will guarantee their loyalty to your company forever.
At Events Anastasiya we know how to get the best from the most exclusive venues, the most exciting places, and the most thrilling activities. Our incentive programs create the very best moments and memories that will motivate and inspire forever.
Invest in teams
We help you choose and shape your Team Building or Incentive activities according to their main goal and purpose.
People and teams are the most important assets of companies. When you combine the energy, knowledge, and skills of a motivated group of people, you and your team can accomplish anything you set your minds to.
We help you develop your team's performance, skills and abilities, but also measure and report your Return on Investment (ROI).
The benefits of business tourism for you
We are located in Spain, so we work directly with service providers, without intermediaries. And we can offer affordable price policy with a consistently high quality of service. Give yourself and your colleagues the opportunity to have a fruitful and useful incentive trip in sunny Barcelona or Madrid. C