Wine tastings and gastronomic tours
Spanish delicious temptation
Real Spain is not only a crystal clear sea, a gentle sun and numerous sights.
It is home to one of the most wonderful cuisines in the world. We invite you to enjoy stunning views and to actively rest. Discover the world of Spanish wine and delicious cheeses, taste national dishes and enjoy the amazing local colour. We will undertake the organization of a dinner, a tasting or a full gastronomic tour. Excursions to wineries and cheese and olive oil factories; walks along vineyards and ancient castles; visiting the best restaurants in Barcelona and the surrounding area – all this is waiting for you. For those who do not want to leave Barcelona and enjoy exquisite Spanish or other Mediterranean wines in a pleasant company, we regularly organize professional wine tastings with local food.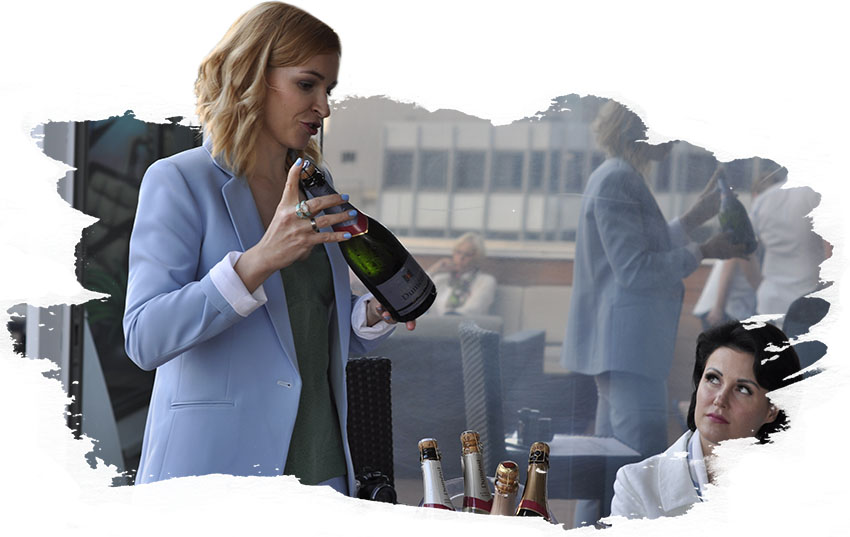 Subscribe to Newsletter
Suscribe to our newsletter and be first to know our upcoming events, recommendations and more.

Every holiday
unforgettable
Secrets of traditional cuisine
All tours and tastings are available in individual or group format. We can also diversify your trip with interesting and informative excursions – in Barcelona and outside the city. At your service are:
Professional wine tasting with food pairing in Barcelona
A picnic among vineyards.
A dinner aboard a sailing vessel.
A ride in a carriage and many other impressions.
Take advantage of Premium services and visit surroundings of Barcelona at the wheel of a luxury car or a modern helicopter. Our possibilities have no boundaries. We are ready for anything to present you all the beauties of Spain in the best format possible.
Temptation by taste
Experience the true pleasure of the extraordinary taste of real Spanish wine and original cheeses, jamon and cava. Experience a unique atmosphere of tranquility and cordiality. Give yourself unforgettable memories and a desire to visit this wonderful country again.
Journey into a dream
Do you want to get to know Spain as it really is? Try masterpieces of local cuisine in the best restaurants. Take a look at our tastings and trips.